September 3, 2020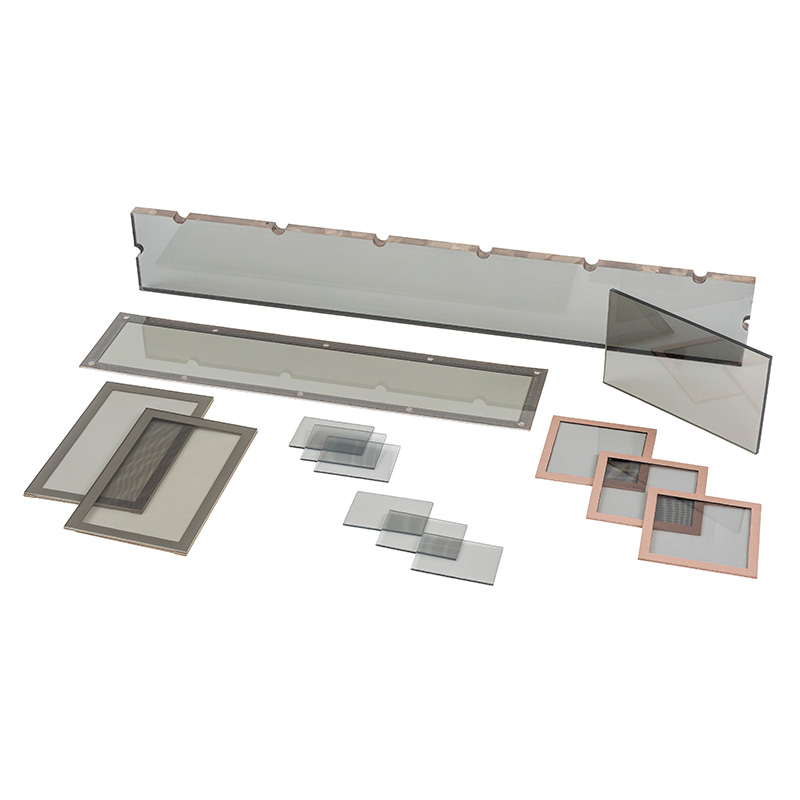 Wherever there is a window in a hardened enclosure, whether it's in something as small as a handheld device or as large as a shipping container, there is the probability of EMI contamination. EMI shielded windows are designed to solve this problem. They allow for separation between the interior and exterior of a shielded unit while fulfilling two major requirements; needed transparency plus EMI attenuation. They can protect against stray signals coming into or leakage coming from the unit itself. In medical devices, for example, small units often use EMI windows to allow personnel to view inside and read data collected ...
Read more
August 20, 2020
How many times have you wished you had one material – a "go to" choice for easier product design and engineering in EMI/RFI shielding applications – that offers: Superior EMI attenuation; Multiple materials available including monel and ferrous; Production-friendly capabilities for the prototype or large production runs; And is able to be shaped into 1000's of forms for hundreds of uses? That product is found in MAJR Products' knitted wire mesh. What is MAJR's Knitted Wire Mesh? The vast usability of the product lies in the material's design. Knitted wire mesh is composed of .002 to .004 diameter wires which are woven into a fabric-type material resembling ...
Read more
July 21, 2020
EMI Vent Panels: Standard and Custom Products from MAJR Air flow is an important part of many military electronic systems. Keeping equipment cool and air flowing is paramount to long term electronic system stability but creating openings for cooling can cause engineering issues. During design and manufacturing many electronic systems needing protection from EMI/RFI will pose a challenge that needs to be addressed around air flow that can be solved with MAJR's EMI vent panels. EMI shielded vent panels take the worry out of EMI / RFI signal interference. They limit the amount of radiation from the external environment that can penetrate ...
Read more
June 18, 2020
Manufacturers of equipment for demanding applications such as wireless infrastructure, ruggedized scanners/readers, test equipment, defense and aerospace communications need reliable and cost-effective EMI / RFI shielding. Many are approved for military aerospace and spaceflight applications and typically combine good shielding effectiveness with light weight and low outgassing. They are offered in various forms, such as roll, sheet and peel and stick strips, that can be customized for a range of gasket solutions. Recently, W.L. Gore & Associates has discontinued their GS2100 & GS5200 materials resulting in an increase in need of comparable materials for EMI / RFI shielding. MAJR Products has been ...
Read more
May 19, 2020
Ventilator Systems & Medical EMC Shielding Medical facilities are one of the epicenters of the Covid-19 pandemic. Their capacity to treat infected patients with life-saving equipment like medical respirators is vital. Severe Covid-19 patients can develop a  life-threatening condition called acute respiratory distress syndrome (ARDS) that requires ventilators to deliver smaller volumes of oxygen and air at high rates. From the very beginning of the pandemic, hospitals understood the severe implications of ARDS on a predicted onslaught of lung impacted patients and turned to the medical device industry for additional machines and support. Companies like MAJR Products, whose shielding products are critical ...
Read more
April 13, 2020
Once you've determined that your systems or components need isolation from surrounding electromagnetic fields, or to block the transmission of additional signals, designing the appropriate enclosure is crucial. Our shielding design flow chart can help designers and engineers navigate the varied types of EMI/RFI shielding materials available to choose the right materials that meet your specific shielding and environmental requirements.    From Table 1, first identify the intended environment: indoor, outdoor, or both. Next, select the NEMA or IP enclosure type: commercial, military, marine, land or desert. Or for indoor applications, warehouse or office. IP RATINGS IP ratings classify the degrees of protection against the ingress ...
Read more
March 23, 2020
Valued Customers, MAJR Products Corporation is currently operating normally and will remain open for business during our standard business hours. Under the guidelines set forth by the Under Secretary of the Defense MAJR is classified as part of the Defense Industrial Base (DIB) and are considered a supplier of critical components to the Defense and Aerospace industries. Because of this classification MAJR Products is exempt from the mandatory shutdown put in to effect by the Governor of Pennsylvania. As the coronavirus pandemic continues to develop we are taking great measures to insure the health and safety of our employees are not compromised ...
Read more
March 16, 2020
EMI / RFI Shielding For Medical Device Applications Take any average-sized hospital in the U.S. and count the number of electronic devices in use. According to the World Health Organization (WHO), that number averages over 10,000. Imagine all those separate life-saving devices – magnetic resonance imaging (MRI), computed tomography (CT or CAT), Electromyography (EMG) and others working side-by-side without interference. Unfortunately, many of these devices have non-conductive, plastic components that don't shield Electromagnetic Interference/Radio Frequency Interference (EMI/RFI) from being emitted from or penetrating to other devices. They require shielding systems incorporated into the design and manufacture, ensuring reliable performance. According to medical device engineers, due to their design and ...
Read more
February 12, 2020
Fortunately, the chance of a direct military attack on America from a foreign country is very slim. However, as we've seen from 9/11 and other terrorist attacks on our soil, the chance of a smaller and more terroristic threat is still very real. One of those types of attack is from a High-Altitude Electromagnetic Pulse (HEMP), which is the dispersal of a nuclear explosion of electromagnetic energy produced in the atmosphere by the power and radiation of a nuclear explosion, whose damage to electronic equipment would be felt over a very wide area. According to the U.S. Congressional Research Service: "Several nations, including reported sponsors of terrorism, ...
Read more
December 23, 2019
Conductive rubber in any form helps defense agencies and commercial electronic product industries meet environmental and EMI/RFI emissions requirements, which is crucial to protecting the integrity of susceptible applications like HVAC systems, power and signal panels, door and panel hinges, latches and brackets, floor drains, structure seams and ISO intermodal, container brackets, antenna mounts, cable and connector panels, and structural bolts. Conductive rubber is designed to meet shielding requirements in a variety of indoor and outdoor environments including: Marine Aerospace Military Medical Land/desert Conductive rubber comes in a variety of material types. There are three that are most commonly used: Conductive Silicone, Multicon, and Radthin. The type ...
Read more