[list_icons][list icon="chevron-right"]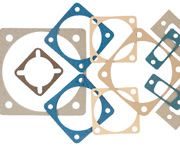 Shielding Gaskets and Tapes
MAJR Products offers a variety of shielding gaskets and tapes, including EMI/ RFI shielding tape, EMI/RFI knitted wire mesh gasketing, strip gasketing, Multicon EMI gasketing, conductive die cut, molded, and O-ring gaskets in a multitude of materials and configurations.
Each shielding gasket and tape has attributes that make them attractive for specific environments and applications. Each offers unique possibilities for the attenuation of electromagnetic interference (EMI) and radio frequency (RF) waves.
[/list] [/list_icons]
[list_icons][list icon="chevron-right"]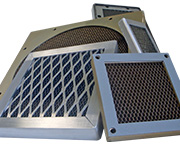 Shielded Ventilation Panels
MAJR Products offers EMI/RFI Shielded Ventilation Panels; EMI/RFI Shielded Honeycomb Ventilation Panels, EMI/RFI Shielded Air Filtration Panels, Honeycomb Waveguides and EMI/RFI Shielded Fan Ventilation Panels for common or standard fan sizes for the electronics industry. MAJR has excellent in-house metal working capabilities, as well as capacity.
While the rigid frame provides a stable method of holding and installing gasketing the other three provide for air flow, dust and particle filtration while attenuating EMI (electromagnetic) or RFI (radio frequency) waves present in the electronic device or posing a possible threat to the device.
[/list] [/list_icons]
[list_icons][list icon="chevron-right"]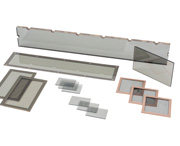 EMI Shielded Windows
MAJR Products provides EMI Shielded Window (3500 series) solutions to many industries based on requirements for electromagnetic shielding, high light transmission, coatings for hardness, anti-glare, and other optical considerations. We do this across a range of substrates such as polycarbonate, acrylic, and even glass to provide the best combination of protection from electromagnetic and radio frequency interference and the visual requirements of your application. Most electromagnetic shielded window applications are custom by nature, and MAJR can assist you in your electromagnetic shielding window design. We will quote direct to your print or offer alternatives if requested.
[/list] [/list_icons]