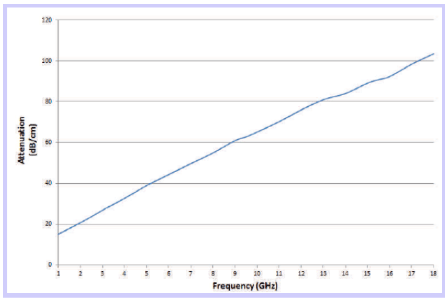 M6504 has generous attenuation levels across frequencies, making it suitable for cellular and telecom applications along with military uses.  It is used, for example, for reductions in radar cross sections, in RFID tag and reader antenna systems, oscillators and amplifiers, GPS systems, digital camera equipment and aeronautical devices.
It is flexible enough to fit and adhere to tight or irregular spaces, and for non-conductive cases a metal backing tape can be applied to increase absorption effectiveness.  It is tough enough to stand up to outdoor environments and has a working temperature range of -60º F to +375º F.
MAJR's RF High Frequency Microwave Absorber material comes in sheets or on rolls, or we can produce die-cuts quickly to your exact specifications and shapes.  You can also order the material without or with pressure sensitive adhesive on one or both sides.
Download the Data Sheet for our RF High Frequency Microwave material for more specifics.  Don't forget to consider our shielding tapes and gasketing materials to complete your enclosure.