FREE CAD Tool for EMI/RFI Shielded Vent Panels
Quickly Create FREE CAD Drawings for Standard EMI/RFI Shielded Ventilation Panels.
Generate Accurate Drawings Fast
No CAD Background Required
Simplify Ordering Process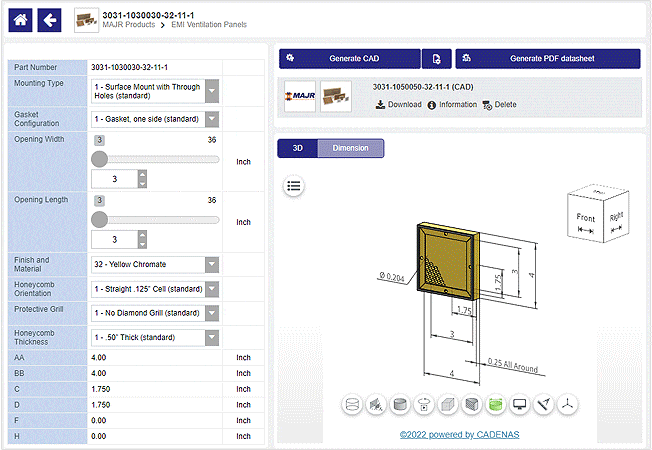 Why Use a Free Tool vs a CAD Designer?
Create CAD files in real-time that you can plug into your assembly drawings 

Easily generate drawings in minutes with no cost or wait time

No time wasted from designing and specifying non-standard, long-lead-time components 

Cut quoting and ordering times in half

Easily reuse previously created CAD drawings by referencing the part number
CAD Training Not Required. MAJR's Engineers Did the Work for You.
MAJR Products recently helped develop a fast and easy tool that creates accurate CAD and .PDF drawings to your specifications in minutes without any CAD training required. We did the engineering for you already!
MAJR Products understands the need to simplify customization, expedite quote turnaround and streamline ordering. This tool helps with all three.
Steps to Design Your EMI / RFI Shielded Ventilation Panel
Simply enter your selections for opening size, mounting type, finish, gasket configuration and more.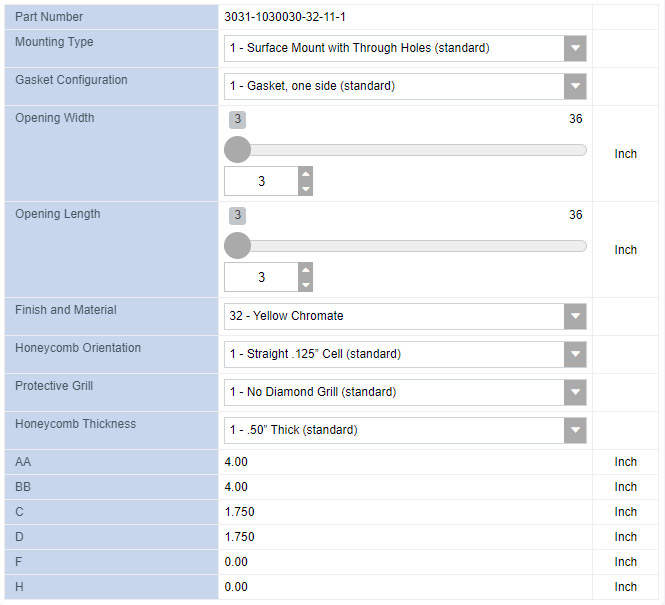 Confirm your selections by clicking the "update preview" button.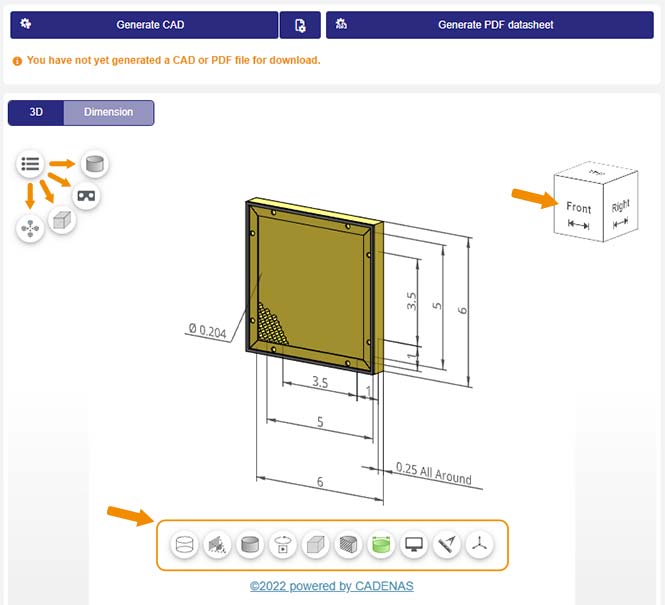 You're done! Now generate and download your CAD or .PDF file.

Note the MAJR part number generated to place an order easily.