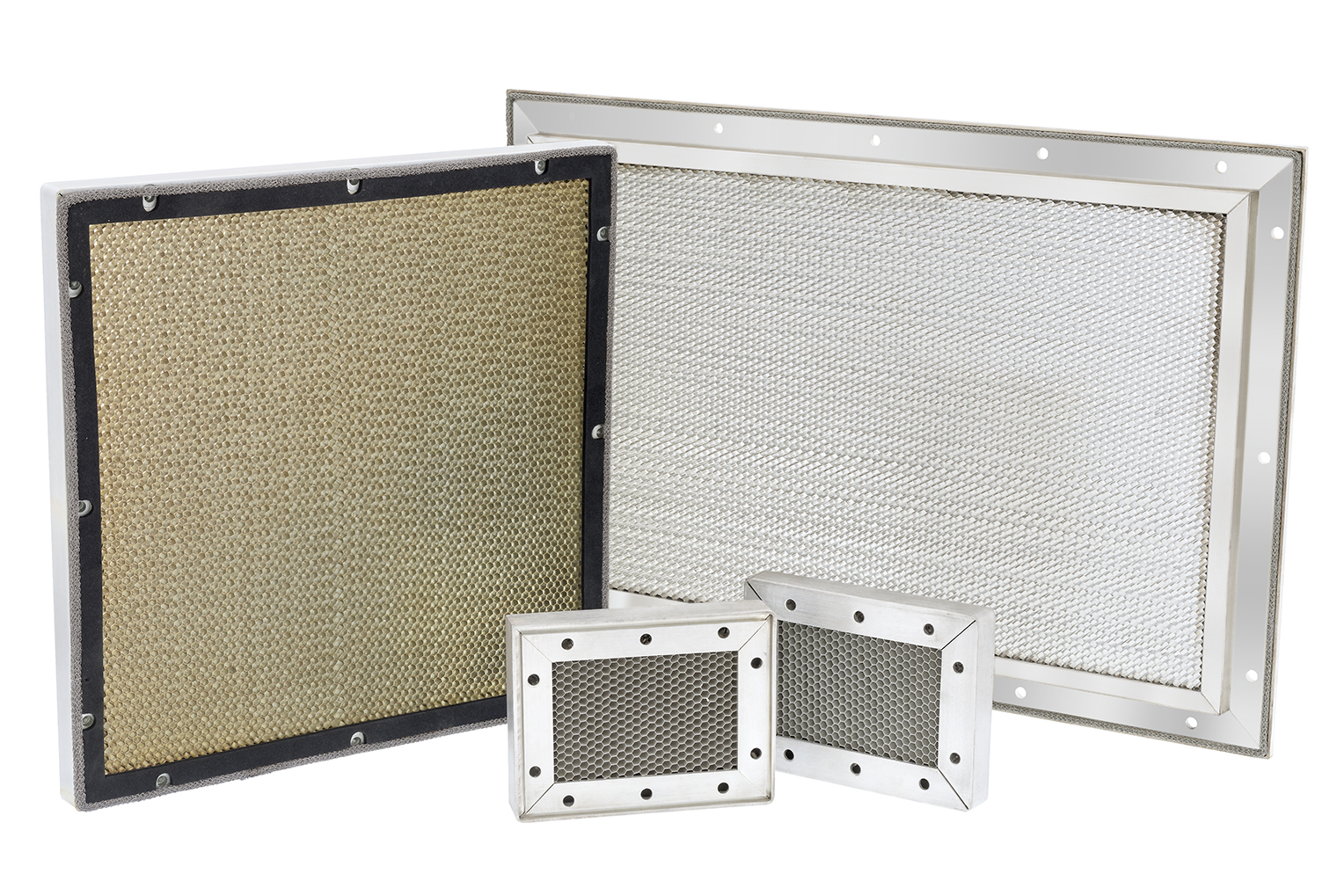 HVAC Waveguide Design Guide
What is a Honeycomb Waveguide Panel
A Honeycomb Waveguide Panel is similar to an air filtration panel but with a honeycomb media allowing for air flow in an EMI/RFI shielded environment. This honeycomb media creates a "waveguide" effect allowing for the attenuation of electromagnetic energy.
How To Determine The Best Waveguide For Your HVAC Project
Considerations for your waveguide panels should include the following:
Required shielding levels (ex: 60 dB shielding at 10 GHz)
Magnetic field requirements
Overall and opening dimensional measurements
Mounting Method (ex: Mount into duct, surface mounting, Captive fasteners, etc.)
Airflow requirements
Ease of Installation
Waveguide vents are supplied with an installed EMI gasket and mounting holes ready for installation.
Painted Units
Vents mounted on the outside of the cabinet can be supplied with exposed surfaces painted to meet the Military Standard color of the mounting surface.
Optimum Shielding and Airflow
Installation of the honeycomb — with its 4:1 opening to depth ratio — provides the waveguide below cut-off effect required to attenuate EMI/RFI interference while only slightly impeding airflow.
Standard & Custom Configurations
A broad selection of sizes provides options in meeting design objectives. MAJR Products also provides custom configurations for specialty installations designed to meet specific shielding, airflow, and mounting requirements.
Request a Quote for Your Project