As a professional, you need products that enable your operation to work correctly – from electronics to motors to EMI waveguides.
When you have a situation that requires consistent air flow in an EMI/RFI shielded environment, it's crucial to ensure that air continues to move easily through a panel while allowing for the attenuation of electromagnetic energy.
MAJR Products Waveguides
MAJR is an internationally recognized manufacturing leader of EMI/RFI shielding products, and we've served the electronics industry for decades.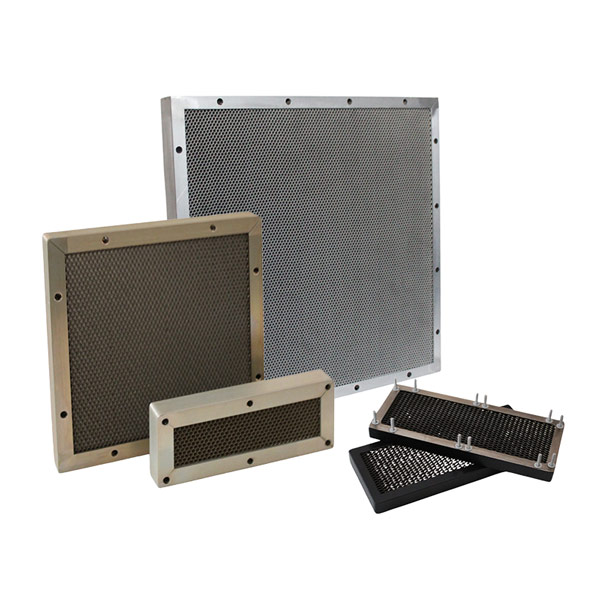 Our Honeycomb Waveguides uses a unique pattern and design that's affordable and dependable. Constructed of high-grade materials and designed by a team of engineers, it's perfect for any application requiring EMI shielding including HVAC ducting, shelter systems, or electronics enclosures.
You can determine the right choice for the best Waveguide panel for your project by using these measurement guidelines.
Required shielding levels (ex: 60 dB shielding at 10 GHz)
Magnetic field requirements
Overall and opening dimensional measurements
Mounting Method (ex: Mount into duct, surface mounting, Captive fasteners, etc.)
Airflow requirements
After you and your personnel have answered these questions, you can select the right size and shape of your Waveguide panel.
Each panel comes with an EMI gasket and mounting holes pre-drilled, so it can be easily installed.
In cases where the units need to be painted, the panel's vents mounted on the outside of the cabinets or shelters can be supplied with its exposed surfaces painted. The color used meets the Military Standard color of the mounting surface.
This feature allows your operation to not only run better with our panels, you won't have to waste time preparing and painting the Waveguide.
The installation of the Waveguide panel is made easy with its 4:1 depth ratio, making it below the cut-off effect that's required in a situation where EMI/RFI interference needs to be attenuated. Airflow will only be slightly impeded.
Finally, our design and engineering expertise allows us to provide options that meet your design objectives. If you can't find the right size, there's no need to worry. We can provide custom configurations for specialty installations.
These custom-made panels will meet your shielding, airflow, and mounting requirements. Our engineers' dedication to precision and accuracy will help ensure that your operational systems are performing to their best ability.
Contact MAJR – We're Here to Help
MAJR offers a wide array of expertly designed and manufactured EMI/RFI ventilation panels that can stand up to virtually any environment. Our engineers rely on their expertise and knowledge to ensure every component we produce lives up to our standards.
You can get more details on our website, along with complete descriptions, data sheets, and analysis. If you're unsure of what you need, contact us and we'll be glad to help. It's also easy to request a quote whenever it's convenient.