Hospitals and medical facilities house hundreds of medical devices that require specific EMI / RFI shielding.  These devices include magnetic resonance imaging (MRI), computed tomography (CT or CAT), Electromyography (EMG) and others that rely on shielding to function properly in their intended environment.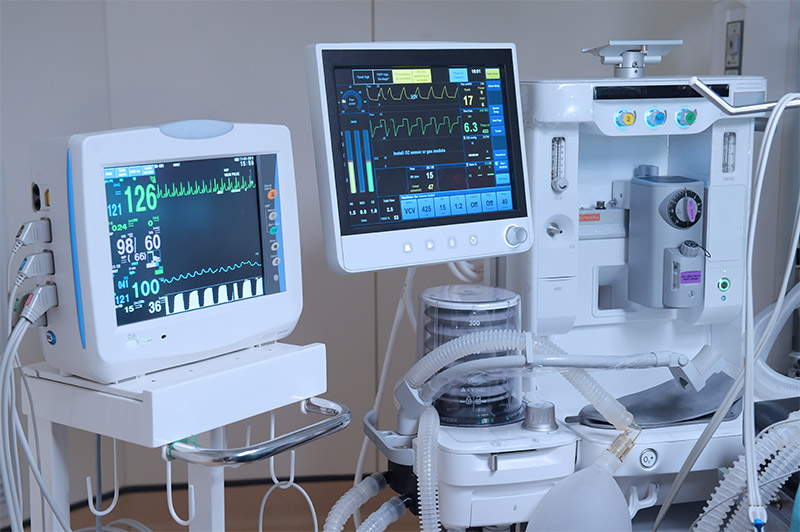 Importance of Shielding in Medical Devices
Medical devices are frequently used in the vicinity of other electronic equipment, and as a result, properly shielding these devices is critical in preventing electromagnetic interference. Interruption in medical device performance can be the difference between life and death.
Without proper EMI shielding, medical devices, including life-support systems and essential monitoring equipment are vulnerable to signal noise, damage, or total functional impairment.
Engineering for Safety: Medical Device Shielding
EMI shielding can be applied to any phase of medical device development. While best practice encourages Design Engineers for medical equipment to consider and incorporate shielding during development, there are many options for the addition of or improvement to existing shielding after a product has been tested, or may be in use. 
As new technology and devices are being used both personally and professionally in healthcare settings, it is important to stay ahead of ever-evolving EMC Standards for medical use such as the IEC 601-1-2, EN 60601 or ANSI C63.18. Electromagnetic compatibility (EMC), emissions and immunity are all critical to the safe operation of devices and equipment.
Medical Device Shielding Resources
Download this free technical article on EMI testing techniques and approaches to various EMC issues. Originally developed for and presented to the IEEE EMC Society, Pittsburgh Chaper by Ed Nakauchi. It looks like Javascript isn't enabled in your browser. Please enable it in order to fill out this form.
MAJR Shielding Products for Medical Devices. Compliance Achieved. Challenges Met.
At MAJR Products our catalog of conductive silicones, board level shields, o-rings, fabric over foam, and shielded windows are designed to help your medical device meet EMC compliance (IEC 601-1-2, EN 60601 or ANSI C63.18). We regularly help clients with:
Ferrites to reduce cabling noise

O-rings and Conductive silicone for sealing device to protect both from emi and the elements

Fabric over foam sealing for med device enclosure
Conductive coatings applied directly to medical device housing

EMI Shielded windows for medical device windows, displays,and screens

Design and build of board level shielding
Medical Shielding Products Summary