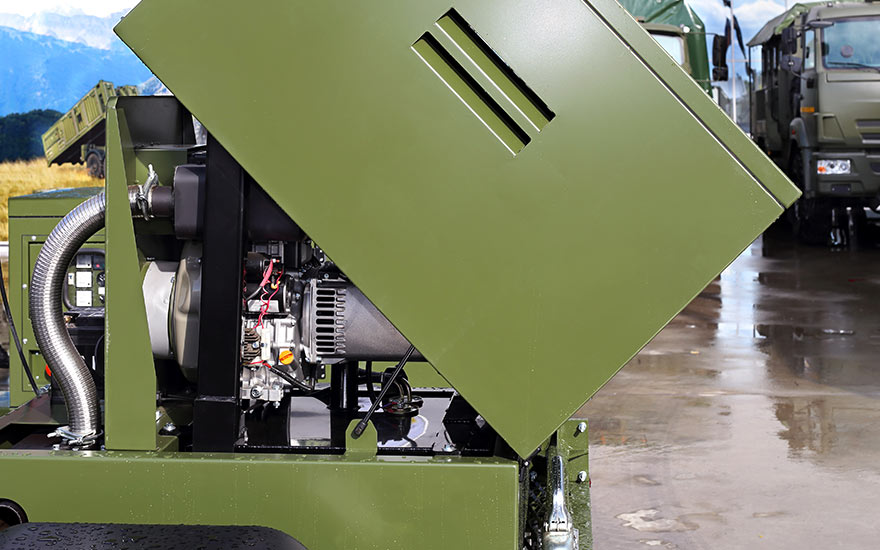 Electric power generators can generate significant EMI and electrical noise as a by-product of their primary function.
So how can engineers and designers protect the environment of electronics and electrical devices in close proximity to a power generator for various applications?
As an internationally recognized leader in the design and manufacturing of EMI and RFI shielding products, we see just about every application imaginable. EMI shielding for generators and HEMP generator shielding are two of those unique applications.
In this post, we'll discuss applications for EMI / RFI shielding, including portable power shielding for military diesel generators.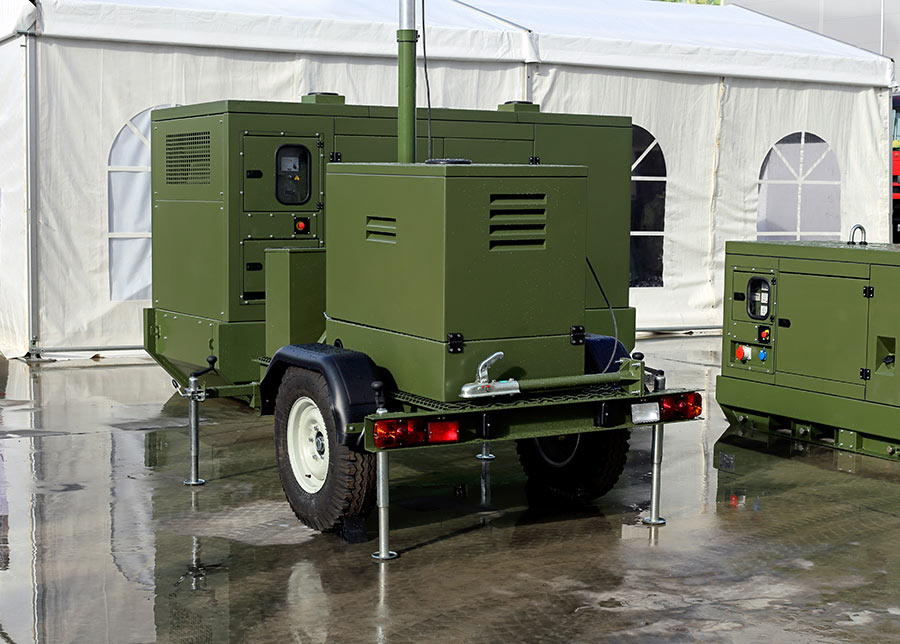 We'll provide you with the resources you need as an engineer or designer of power generators for SCIFs, other potentially vulnerable enclosures containing electronics, or any commercial or military application that might need EMI/RFI protection for a generator.
We'll also discuss some essential considerations for vent panel and waveguide design and selection for applications involving diesel power generators.
What are the fundamental considerations with EMI and RFI associated with power generators? We found an excellent high-level overview from the electronics experts at Electronic Design:
In the context of power-system design, noise—commonly called electromagnetic interference (EMI) or radio frequency interference (RFI)—appears as electrical currents. These currents degrade the performance of susceptible devices. Electromagnetic Compatibility (EMC) is the ability of the source and the receptor to operate properly in a given electromagnetic environment.

Noise currents can flow both to and from the power supply's input, along the wiring that connects the converter to the energizing source (the ac line or a battery, usually). Currents exiting the supply are called conducted emissions. Radiation from this path can cause interference with other devices…

Currents entering the supply are called conducted susceptibilities.
That description applies to just about any AC power-generating device or power supply. But what about AC diesel power generators? These devices present some unique challenges to engineers.
Diesel generators can be located inside an enclosure, outdoors, on a flatbed trailer or a concrete pad, on weather-exposed outdoor surfaces, etc.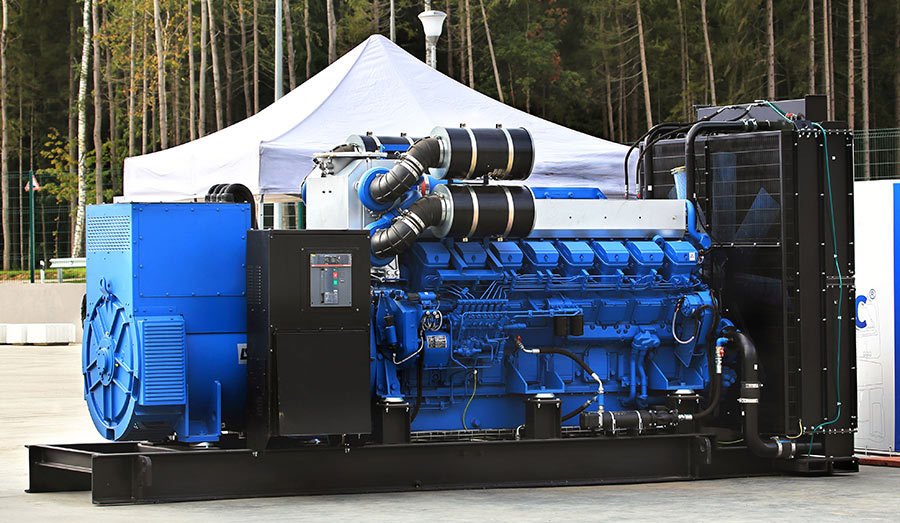 AC Power generators also produce high-temperature exhaust from the internal combustion engine that can damage or destroy silver solder or standard metallic waveguides and gaskets.
We recently had a request from a client that needed a 40GHz waveguide panel for a project that required EMI/RFI shielding for an 8" exhaust ventilation pipe for a diesel generator. The exhaust temperature from the engine was too high for solder, so we suggested our high-temperature waveguide products.
That's just one example. And with increasing requirements for EMI and HEMP protection in military and commercial design overall, we expect to see more requirements for high-temperature waveguide and vent panels for generators.
What types of specialized EMI/RFI products do designers and engineers need to consider?
High temperature and moisture protection features are becoming a requirement for vent panels, waveguides, and gasket products and materials of all types. This is especially true for diesel generators located inside enclosures (including SCIFs), outdoors, and on portable mounts, like flatbed trailers.
At MAJR Products, we have the specialty products you need for all of your projects involving generators.
In addition, we offer flame-retardant conductive silicon elastomer gaskets for high-temperature military, commercial, and aerospace applications.
Many of our products can also help you meet MIL-STD-188 compliance requirements for HEMP and EMI shielding in telecom applications, specifically:
124B – Grounding, Bonding And Shielding For Common Long Haul/Tactical Communication Systems Including Ground Based Communications-Electronics Facilities And Equipments
125A – High-Altitude Electromagnetic Pulse (HEMP) Protection For Ground-Based C41 Facilities Performing Critical, Time-Urgent Missions
So where can you go for more information?
MAJR Products is a global leader in designing and manufacturing the most versatile, impeccable-quality, advanced EMI/RFI shielding products available.
Our team is here to ensure that you have the right solutions for your military or civilian use applications, compliance standards, and project requirements. We're here to help you confidently spec and source your mission-critical shielding products in the sizes, material combinations, and configurations you need.
And that includes applications with diesel power generators.
You can get in touch with us online or simply visit our website and click the "Request a Quote" button on the upper right-hand side of any page. For more information, you can also call us anytime at (877) 625-6033.