November 17, 2021
At MAJR, we're proud to offer our customers a complete selection of shielding products that are designed by experts and created from military grade materials. When you work with us, you'll be able to thoroughly review a full line of shielding products and services including technical information, data sheets and applications info via our recently updated website. We also offer the advantage of having accessible engineering expertise that is only a phone call away. MAJR makes it a priority to know your industry's shielding requirements, whether it's box, cabinet, enclosure or even board level solutions you're looking for. It's this knowledge that ...
Read more
October 14, 2021
When you are working to ensure that your electronic enclosures are securely sealed from EMI, it's important to use the correct materials for your application. In the event that you're using standard flat washers that are improperly designed EMI leakage can occur causing failure in the equipment and entire operating system. The MAJR Way MAJR uses knitted wire mesh stocking when we produce our EMI grounding washers. We've learned that this material can be greatly compressed in a close-tolerance forming die. This allows us to supply a wide variety of diameters and thicknesses perfect for most shielding applications. This density can help increase ...
Read more
July 29, 2021
Maintaining operational integrity requires a great deal of planning, research and using reliable products that can perform to demanding industry standards. MAJR's selection of shielded air filtration panels are available in a variety of different frame and media options to help meet your technical specifications. MAJR is one of the leaders in the EMI shielding industry, and our staff of experts and engineers are familiar with the requirements and specifications of the military, electronic, and HVAC markets and can help with your shielding and air flow compliance. Features That Exceed Your Demands MAJR's shielded air filtration panels are designed to allow the intake ...
Read more
May 7, 2021
One common product you will find when dealing with EMI shielding is metal wire mesh. But what is metal wire mesh and what does it do? Metal wire mesh is a strand or wire knitted together creating a structure of woven and knitted shielding material. Different types of metal wire mesh include non-hardenable types, hardenable types, nominal chemical composition nickel alloys, and austenitic types. Knitted metal wire mesh is very strong and durable with practical applications in air filtration, vibration dampening, EMI and RFI shielding, mist elimination, and even gaskets and sealing. Welded stainless steel mesh is a certain kind of mesh ...
Read more
February 23, 2021
Radio frequencies (RF) are an amazing tool to send communications via airwaves to a receiver device that can be thousands of miles away. They've been harnessed since the beginnings of radio and now reach into every crevice of daily life for consumers and manufacturers. Unfortunately, radio frequencies also cause Electromagnetic interference (EMI), also called radio-frequency interference (RFI) in the radio frequency spectrum. It's a disturbance generated by an external source, such as a cell or radio tower or an internal source such as a switching power supply or microprocessor affecting a vulnerable electronic circuit (victim) by electromagnetic induction, electrostatic coupling, or ...
Read more
January 20, 2021
When thinking about EMI/RFI connector gaskets, one of the best analogies might be in your own home, with water. Water can be a godsend or a curse. It needs to be contained in your plumbing system which takes it to where it is useful. But a leak within your home or from the outside elements causes serious problems. Now take that analogy up a notch. Think of connector gaskets as the protection, keeping signals where they need to be where ever there is a connection to a bulkhead. They stop stray EMI//RFI noise or "leaks" from causing problems. They seal, ...
Read more
December 15, 2020
Conductive rubber may be one of your most valuable assets when engineering for civilian or military projects. It can help you achieve both EMI shielding and environmental protection of your application to required specifications. It can also be cut or shaped to your needs, making it very versatile. Conductive rubber could be one of those go-to products during engineering, provided you know a few use-specific properties. Conductive Rubber – A Primer Conductive rubber is the big umbrella or generic term for conductive elastomer or any rubber-like materials designed to help squelch EMI/RFI noise. It protects the function of your application or, in ...
Read more
November 10, 2020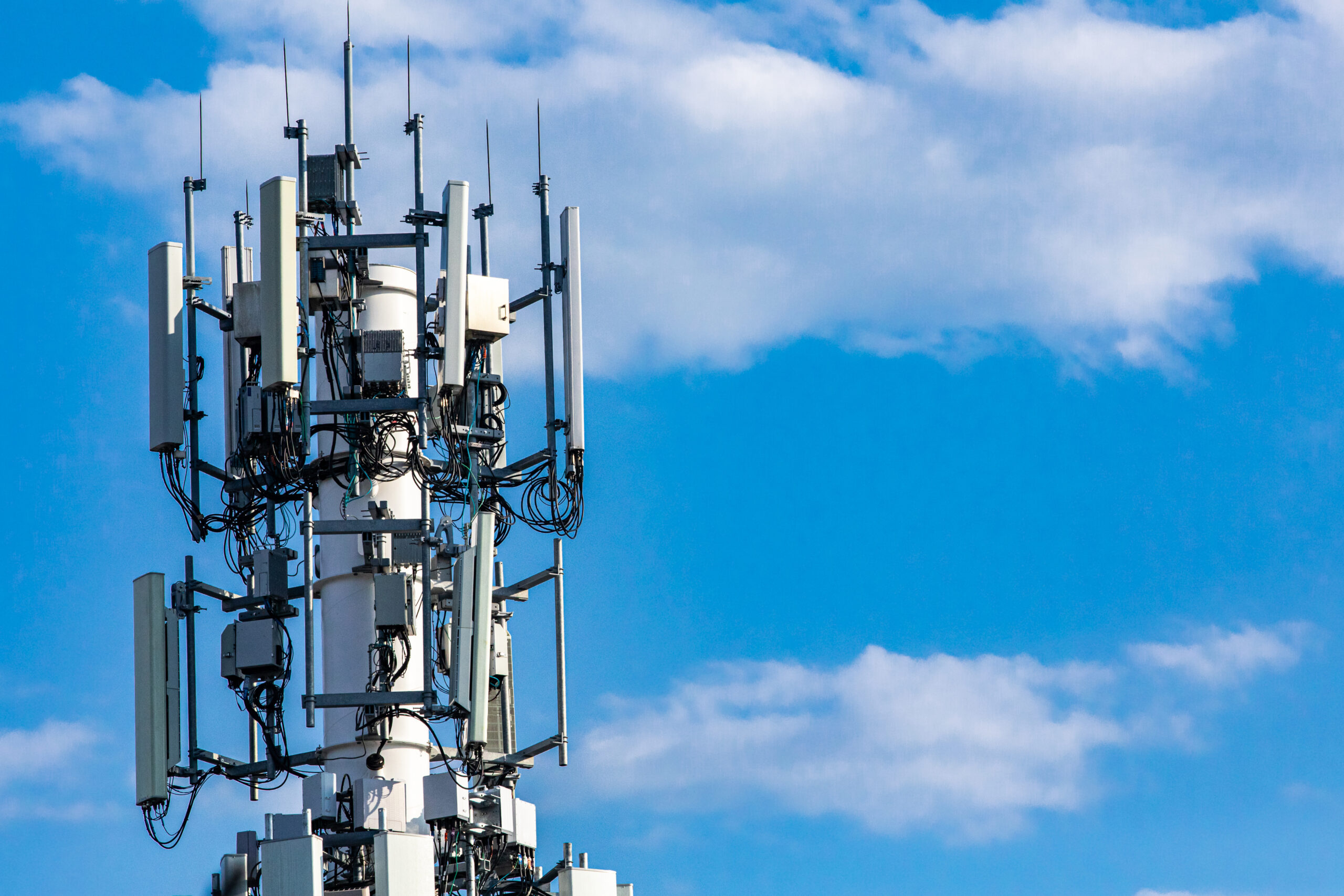 5G (fifth generation) is the newest communication infrastructure and electronic device advancement to enable a multitude of faster, more functional, comprehensive technologies and human services available to everyone. 5G is used with mission critical communications, internet of things (IoT) and mobile broadband telecommunications. 5G Frequencies and Wavelengths The FCC recently granted 280 MHz from 3.70 to 3.98 GHz for the popular mid frequency 5G band. The popularity of this mid range is due to increased speed of data deliverability compared to the low range, and increased connectivity in buildings compared to the line of sight high range. 4G relies on lower frequency bands ...
Read more
October 19, 2020
A lot of engineers use the terms interchangeably, but project success with proper electromagnetic shielding is more easily achieved with a proper definition!
Read more
September 3, 2020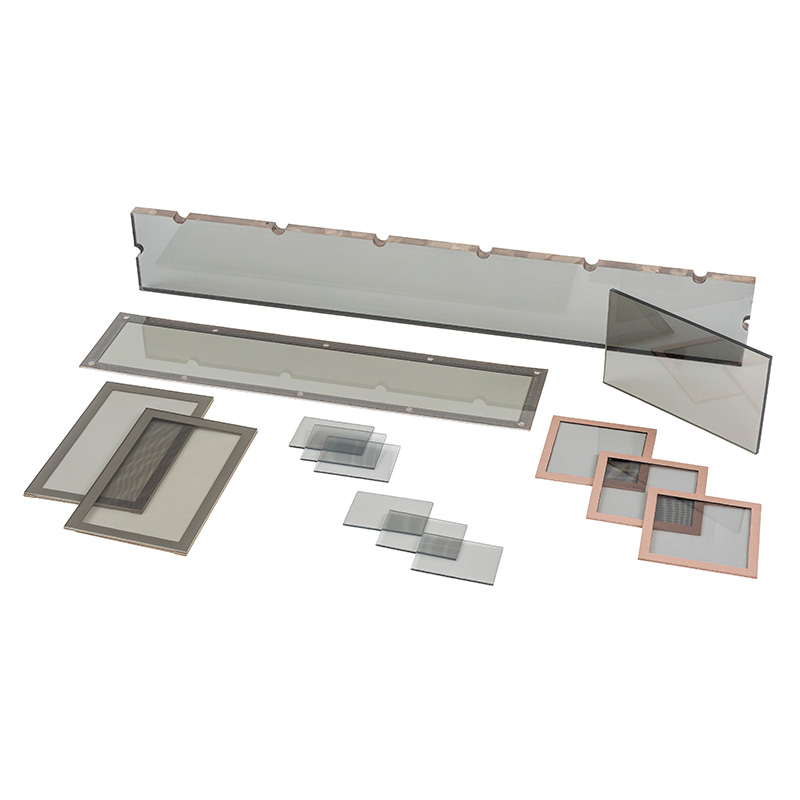 Wherever there is a window in a hardened enclosure, whether it's in something as small as a handheld device or as large as a shipping container, there is the probability of EMI contamination. EMI shielded windows are designed to solve this problem. They allow for separation between the interior and exterior of a shielded unit while fulfilling two major requirements; needed transparency plus EMI attenuation. They can protect against stray signals coming into or leakage coming from the unit itself. In medical devices, for example, small units often use EMI windows to allow personnel to view inside and read data collected ...
Read more