Product Features:
Built to Your Specification – MAJR's engineering team can assist with custom EMI window designs to help meet your specific requirements. We've helped customers with designs ranging from small handheld devices to large military electronic cabinet doors. We look forward to helping you meet your shielding and optical requirements.  
Superior Construction – Our materials and construction have been optimized to provide superior EMI/RFI shielding performance, optical clarity, and environmental durability.
Hard Coatings are designed to provide polycarbonate windows with improved chemical, scratch, and abrasion resistance
Optical Mesh Shield Media  provides excellent EMI/RFI attenuation and optical performance. For mesh windows, standard mesh is 100 strands per inch and constructed from stainless steel wire that has been silver-plated and conductively blackened.
ITO Conductive Coatings provide optical shielding for less demanding applications. A 10 ohms/sq. conductive coating will provide approximately 80% to 85% light transmission and 20-30 dB's of EMI/RFI attenuation from 100 MHz to 1 GHz.
Design Features:
Laminated Construction
MAJR's proprietary laminating process allows us to embed 50,80, 100 and 230 OPI optical wire between polycarbonate and acrylic sheet stock allowing superior optical quality while still meeting demanding shielding requirements.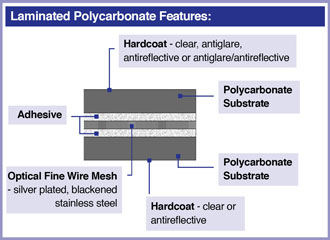 Conductive Busbar
Our busbar is applied to the perimeter of machined windows for conductivity / connectivity to a metal bezel or the metal case, faceplate, door.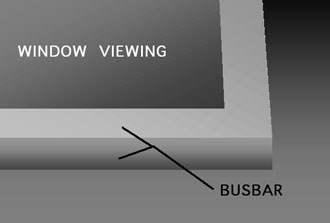 Busbar options:
I–Shape: On outer edge of window only.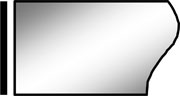 L–Shape: On outer edge of window & one surface.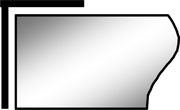 U–Shape: On outer edge of window & two surfaces connecting.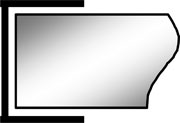 Z–Shape: On outer edge of window & "step" & one surface.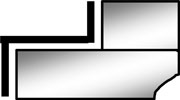 On Edge Only – "I" Shape: Yes
Edge and 1 Surface – "L" Shape: Yes
Edge and 2 Surfaces – "U" Shape: Yes
Edge, Step and 1 Surface – "Z" Shape: Custom
Minimum Width: .07″
Optical Specifications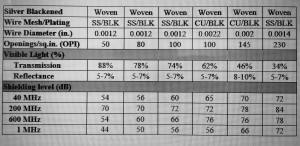 Color: Clear (Standard) / Colors (Custom)
Surface Finish: Clear or Non-Glare Hard Coat
Light Transmission: 80% – 85% (Standard)
Mesh Angle: 22.5°, 30°, 45°, 90° Tolerance +/-5°
Machining Detail
Holes – Minimum Diameter: .07″
Countersink: Yes
Gasket Grooves: Yes
Gasket Groove Minimum Dimensions (wxd): .10″ x .10″
Radius – Minimum Internal or External: .04″
Other Details Available: Custom