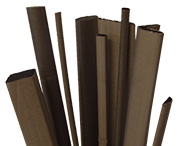 MAJR Products' MAJR Products' 1400 series Fabric Over Foam (FoF) gasketing—a combination of a metallized fabric, woven nylon cover over a foam core—provides superior EMI/RFI shielding and compression.
Each metallized fabric gasket is designed to meet the higher frequency requirements for present and future EMI/RFI performance standards for electronic enclosures including CISPR, IEC, FCC and MIL requirements.
Metallized fabric gaskets are available in a variety of profiles, including Asymmetrical, C-Fold, P, and D shapes. Customized FoF gasket profiles and fabricated die-cut parts, including I/O shielding for Mil and D-Sub connectors, can be manufactured to meet specific requirements with no (or minimal) set-up cost. Nickel/Copper fabric is the most widely used material which can be wrapped over a variety of cores to achieve the ideal compression for any application. In addition, both a pressure-sensitive adhesive and a conductive adhesive for smaller profiles are available.
Features
High EMI/RFI Attenuation Levels
Resilient Gasketing Material
UL 94 VO Fire-Retardant Foam Materials
Standard Profiles: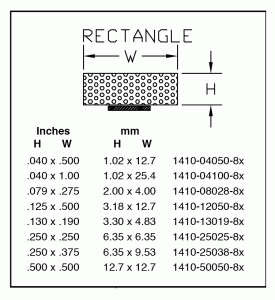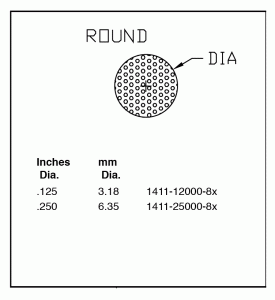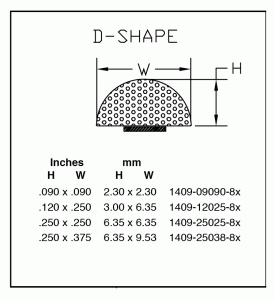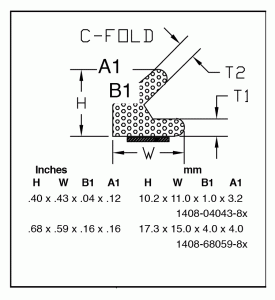 Fabric Gaskets: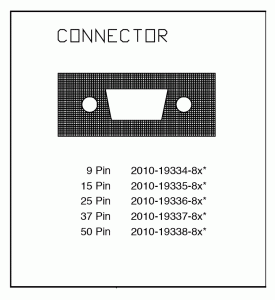 * For copper replace x with 3
*other custom shaped gaskets can be made per request.
Technical Information:
Gasket Testing to Mil – DTL – 83528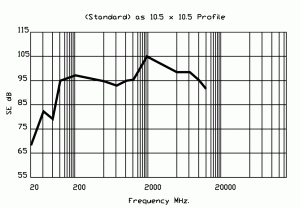 Standard Fabrics Available
(83) Nickel/Copper
Surface resistivity of .05 ohms; abrasion resistance cycle of 1,000,000 cycles.
Per Mil – DTL – 83528 shielding performance of 95 dB average in frequencies of 20 MHz to 5 GHz, with compression of 50% on a 1/4" x 1/4" gasket.
For more information on

Fabric Over Foam Gaskets,

fill out our form or call us at 877-625-7776