EMI Shielded Fan Ventilation Panels
Series No. 3000
MAJR Products' EMI Shielded Fan Ventilation Panels (shielded fan vents) are manufactured to meet the commercial market's requirements for a low-cost, high-quality EMI fan vent panel. These small fan sized shielded waveguides are available in five standard sizes using a 0.250" thick honeycomb material and have an overall thickness with gasket of 0.407". Standard gasket is a Monel wire embedded in a solid silicone with an optional gasket of a beryllium copper fingerstock. Tin plate (MIL-T-10727), nickel plate (MIL-C-26074A) or a RoHS compliant plating are available upon request.
Standard Products
Table 1 – Product Identification
| | |
| --- | --- |
| Dimensions | Part Numbers |
| 1.57″ x 1.57″ (40mm x 40mm) | 3031-04040-xx |
| 1.97″ x 1.97″ (50mm x 50mm) | 3031-05050-xx |
| 2.36″ x 2.36″ (60mm x 60mm) | 3031-06060-xx |
| 3.15″ x 3.15″ (80mm x 80mm) | 3031-08080-xx |
| 4.72″ x 4.72″ (120mm x 120mm) | 3031-12012-xx |
Replace -xx with one of the following finishes:
for chromate finish -32;
for tin-plated -42;
for electroless nickel -49;
for a filter media -57;
for RoHS compliant -90;
Technical Info
Design Data:
Shielding effectiveness is in the 40-50 dB range at 1 GHz, depending on the gasket material and plating selected. Standard lead times for MAJR's EMI fan vents is in the two- to three-week range for most sizes, with quicker deliveries available based on plating and quantities required.
Other sizes available upon request. Contact us today.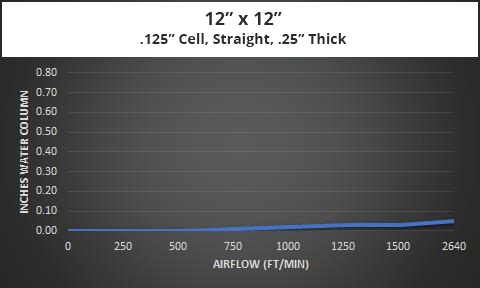 Product Data Sheet