July 12, 2019
MAJR Products is proud to announce that we are a recent addition to the Raytheon Company Approved Supplier List for welding products.  This approval formalizes the existing relationship between MAJR Products, Raytheon, and its various partners. This fruitful partnership will allow MAJR Products to expand the scope of our services and the industries we serve. We are very excited about this opportunity.  About Raytheon Raytheon is a technology and innovation leader specializing in defense, civil, and cybersecurity markets around the world. This prestigious company strives to provide the maximum practical opportunity for many diverse businesses, including small businesses and veteran-owned companies, like MAJR ...
Read more
June 8, 2019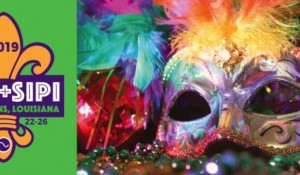 The internationally recognized manufacturing leader of EMI/RFI shielding products, MAJR Products, will be sponsoring the SAE G46 EMC Meeting at the 2019 International Symposium on Electromagnetic Compatibility, Signal & Power Integrity, in New Orleans, Louisiana. About The 2019 IEEE EMC Symposium Also known as the IEEE EMC Annual Symposia, the IEEE EMC Symposium, the IEEE International Symposium, and the IEEE International Symposium on EMC+SIPI, this conference is the must-attend event of the year for EMC and SIPI professionals from all over the world who are interested in learning more about electromagnetic compatibility as well as signal and power integrity techniques. This year's ...
Read more
December 17, 2018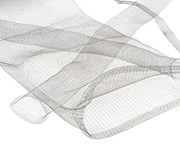 In simple terms, radiated EMI emission starts from an emitting source, propagates via a radiating path and reaches a susceptible receiver. The strength of the radiated EMI is determined by the source, the media surrounding the source and the distance between the source and the susceptor1…unless there are cables in close proximity to the source or receptor, in which case all bets are off. In that case you need EMI shielding tape. Electronic or electrical cables can compound EMI noise problems as they are major transmitter of stray signals. Unshielded cables can act as a conductor, sending direct disruption to sensitive ...
Read more
November 7, 2018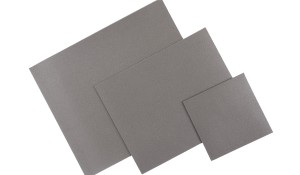 Every once in awhile true innovation transforms an industry.  Consider what the cloud has meant for business as it brought about data storage, access and co-worker collaboration.  Look at how the Internet of Things is frontiering cashierless shopping. Such champions in innovation will not only make the industry and applications they integrate with faster, easier or better, they change the way we think about what's possible.  Over time these disruptors soon become the new industry standard and we wonder how we lived without them before their introduction. For the EMI/RFI shielding industry, this transformative shift is now taking place in ...
Read more
September 19, 2018
Conductive Silicones are often an essential component for hardened boxes and enclosures where environmental sealing and EMI/RFI shielding is required. The typical silicone-based gaskets and seals are impregnated with nickel, silver, copper, aluminum or other conductive particles to give non-conductive silicone their conductivity while providing IP rated environmental sealing that is required in many military electronic applications. These Conductive Silicone materials are also very flexible and can be formed into sheets, extrusions in various profiles, strips, washers and custom molded parts to fit almost any specific requirement, regardless of how unique. But the one issue with these essential conductive silicone ...
Read more
August 15, 2018
Hardened enclosures come in all shapes and sizes.  When you compound the possibilities of various applications, industries, specifications and regulatory authorities, it's no wonder that standard sizes, types or material for shielding a hardened enclosure rarely meet specific needs for any given project.  Even though most hardened enclosures are custom designed with specific requirements in mind they often have one thing in common: They all must breathe to allow cooling of sensitive electronic equipment while also being protecting from EMI/RFI. Up until now this has been an ongoing problem for engineers.  Rarely are enclosures designed to be able to use standardized ...
Read more
July 19, 2018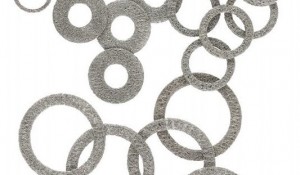 The smallest details are often the ones that will determine whether an EMI hardened enclosure will be compliant or will not  meet EMC requirements. That's especially true when it comes to the many bolts, screws, rods or shafts that need EMI/RFI shielding or grounding.  When you have to attenuate a signal or ground components of an enclosure, don't forget the EMI/RFI wire mesh grounding or conductive washer. Here's what you need to know: EMI/RFI Wire Mesh Grounding Washers EMI/RFI wire mesh grounding washers are made from wire mesh socks that look somewhat like thin knitted metal hoses before being compressed in a ...
Read more
June 20, 2018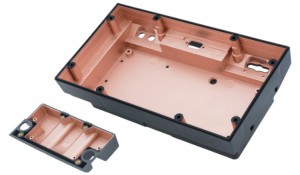 There is no doubt that plastics have their design advantages when building many hardened enclosures. Plastics products in various forms, such as acrylics, ABS or structural foams, are quick and inexpensive to produce once tooling is in place and can be molded or configured in complex designs much more readily than some other substrates. But because plastics are electrical insulators which easily allow EMI or RFI waves to penetrate the substrate, conductive coatings, i.e. conductive paints, pick up the slack where plastic alone would allow failure of your hardened enclosure. It becomes imperative, therefore, to consider conductive coatings when using ...
Read more
June 1, 2018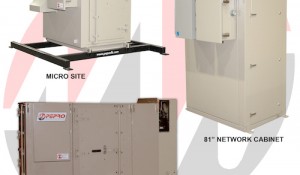 Think about the need for EMI shielded ventilation panels – what they do and why you need them.  Are you fully protecting that hardened enclosure with the right option?  Does it measure up to standards for your civilian or military application? EMI shielded vent panels are the understated hero of hardened enclosures.  Second only to an access panel or door in terms of size, ventilation panels can act like a giant antenna, inviting outside EMI or RFI signals in.  At the same time, passive and ambient air vents or fan ventilation panels can also form a major conduit which lets uncontained ...
Read more
May 21, 2018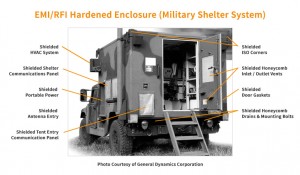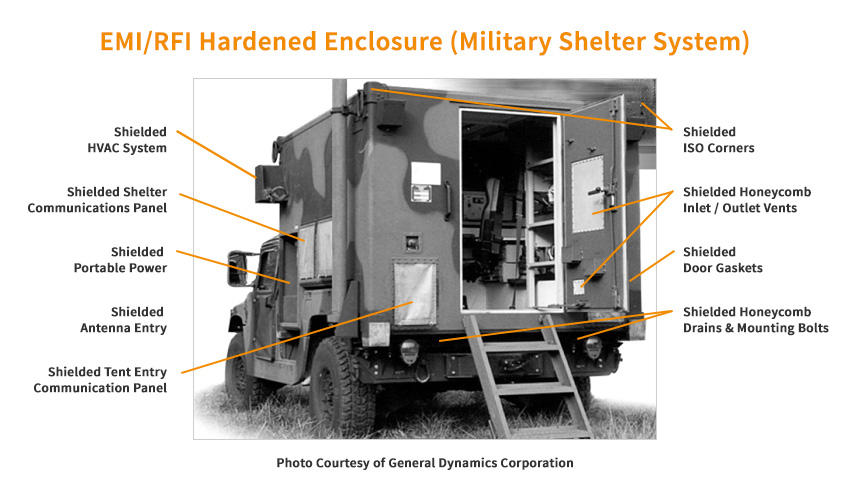 Definitions & Distinctions HEMP is defined as an instantaneous, intense electromagnetic pulse (EMP) field that can overlaod and disrupt from great distances electrical systems and microcircuits. It is generally assumed if one occurred it would be set off by a high altitude nuclear explosion; obtainable by missle flight1 or, more recnetly believed, from a satellite. The only real defense for an event is with HEMP shielding. IEMI is defined as an intentional malicious generation of electromagnetic energy introducing noise or signals into electric and electronic systems, thereby disrupting, confusing or damaging the systems for the purpose of criminal or terrorist activities2. It ...
Read more