March 13, 2017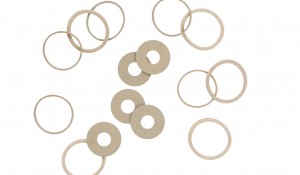 EMI/RFI Wire Mesh Grounding Washers And Conductive Elastomer Washers With expertise in EMI/RFI shielding products development to be utilized in military and commercial applications, the engineers at MAJR Products provide EMC compliance and electrical safety grounding equipment. The grounding and conductive washers produced by MAJR Products are designed and manufactured to suit the needs of your specific application. EMI/RFI Wire Mesh Grounding Washers EMI grounding washers are designed to ensure positive electrical contact and EMC assurance for electronic equipment and shielded enclosures. MAJR Products' extensive EMI/RFI shielding equipment development experience led us to design our knit wire mesh grounding washers with a goal ...
Read more
February 19, 2014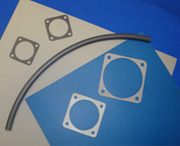 CONDUCTIVE RUBBER What It Is and Where It's Used A MAJR Products Corp. Article by Mike Oliver     What is Conductive Rubber? Definition: Conductive Rubber is a generic term referring to any rubberized material with conductive properties which reduce or eliminate the EMI/RFI (electromagnetic interference and radio frequency interference) "noise" that is often associated with electronics. While there are a handful of materials that might be considered Conductive Rubber, this article will be focusing on the three common material types. Multicon (oriented wire in either sponge or solid silicone) Conductive Silicone (metallized filled silicones), and Radthin (wire screen imbedded into silicone). Each material is unique ...
Read more
February 21, 2013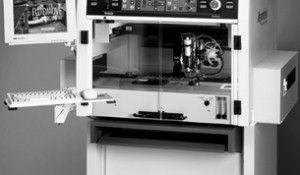 MAJR Products Form-in-Place automated EMI/RFI gasketing is offered to facilitate the increasing demand for shielding of smaller profile and mechanically tight tolerance areas for a variety of metal and plastic housings. Our software driven automated gasket dispensing system delivers a custom programmed precise bead of conductive elastomer to narrow flanges or edges as small as 0.030 in (0.762 mm). The robotic bead location holds a pattern positional accuracy to 0.003 in. (0.076 mm) in the X, Y, and Z axis dimensions; repeatability of each axis is 0.001 in. (0.025mm).
Read more