June 1, 2018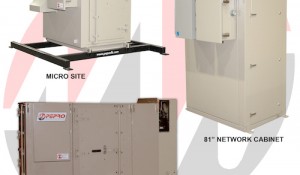 Think about the need for EMI shielded ventilation panels – what they do and why you need them.  Are you fully protecting that hardened enclosure with the right option?  Does it measure up to standards for your civilian or military application? EMI shielded vent panels are the understated hero of hardened enclosures.  Second only to an access panel or door in terms of size, ventilation panels can act like a giant antenna, inviting outside EMI or RFI signals in.  At the same time, passive and ambient air vents or fan ventilation panels can also form a major conduit which lets uncontained ...
Read more
May 21, 2018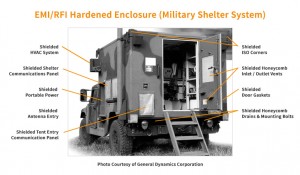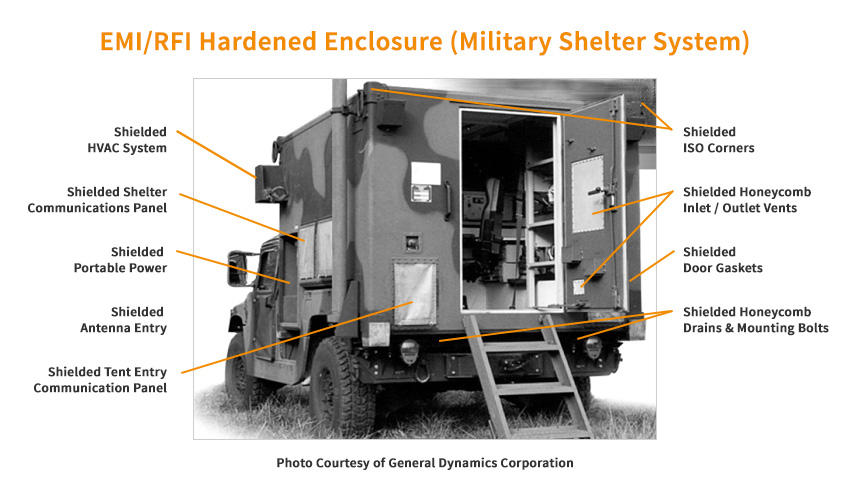 Definitions & Distinctions HEMP is defined as an instantaneous, intense electromagnetic pulse (EMP) field that can overlaod and disrupt from great distances electrical systems and microcircuits. It is generally assumed if one occurred it would be set off by a high altitude nuclear explosion; obtainable by missle flight1 or, more recnetly believed, from a satellite. The only real defense for an event is with HEMP shielding. IEMI is defined as an intentional malicious generation of electromagnetic energy introducing noise or signals into electric and electronic systems, thereby disrupting, confusing or damaging the systems for the purpose of criminal or terrorist activities2. It ...
Read more
March 13, 2017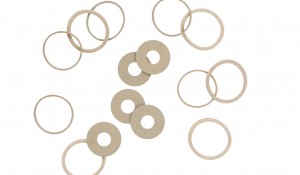 EMI/RFI Wire Mesh Grounding Washers And Conductive Elastomer Washers With expertise in EMI/RFI shielding products development to be utilized in military and commercial applications, the engineers at MAJR Products provide EMC compliance and electrical safety grounding equipment. The grounding and conductive washers produced by MAJR Products are designed and manufactured to suit the needs of your specific application. EMI/RFI Wire Mesh Grounding Washers EMI grounding washers are designed to ensure positive electrical contact and EMC assurance for electronic equipment and shielded enclosures. MAJR Products' extensive EMI/RFI shielding equipment development experience led us to design our knit wire mesh grounding washers with a goal ...
Read more
February 19, 2014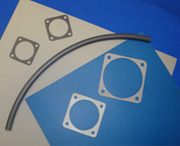 CONDUCTIVE RUBBER What It Is and Where It's Used A MAJR Products Corp. Article by Mike Oliver     What is Conductive Rubber? Definition: Conductive Rubber is a generic term referring to any rubberized material with conductive properties which reduce or eliminate the EMI/RFI (electromagnetic interference and radio frequency interference) "noise" that is often associated with electronics. While there are a handful of materials that might be considered Conductive Rubber, this article will be focusing on the three common material types. Multicon (oriented wire in either sponge or solid silicone) Conductive Silicone (metallized filled silicones), and Radthin (wire screen imbedded into silicone). Each material is unique ...
Read more
February 21, 2013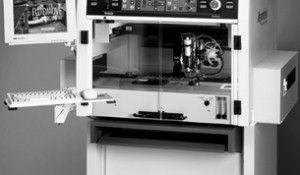 MAJR Products Form-in-Place automated EMI/RFI gasketing is offered to facilitate the increasing demand for shielding of smaller profile and mechanically tight tolerance areas for a variety of metal and plastic housings. Our software driven automated gasket dispensing system delivers a custom programmed precise bead of conductive elastomer to narrow flanges or edges as small as 0.030 in (0.762 mm). The robotic bead location holds a pattern positional accuracy to 0.003 in. (0.076 mm) in the X, Y, and Z axis dimensions; repeatability of each axis is 0.001 in. (0.025mm).
Read more